Budding:
In budding, a small outgrowth develops on the body of the organism due to repeated cell division known as bud . When this bud develops into a small individual, it detaches from the parent and becomes a new individual. 
Example -  Hydra, Yeast reproduces using Budding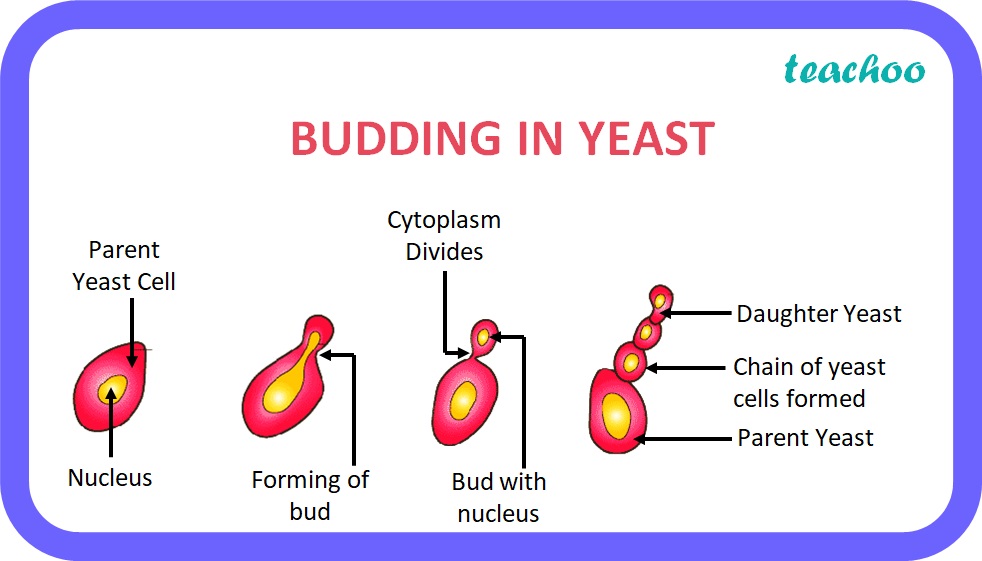 Maths Crash Course - Live lectures + all videos + Real time Doubt solving!