What is a Solution?
It is a homogeneous mixture of 2 or more substances
Example
If we dissolve

salt in water

, it forms a solution

Here, Salt and Water are called

components of the solution
Water is called Solvent

and

Salt is called Solute

of a solution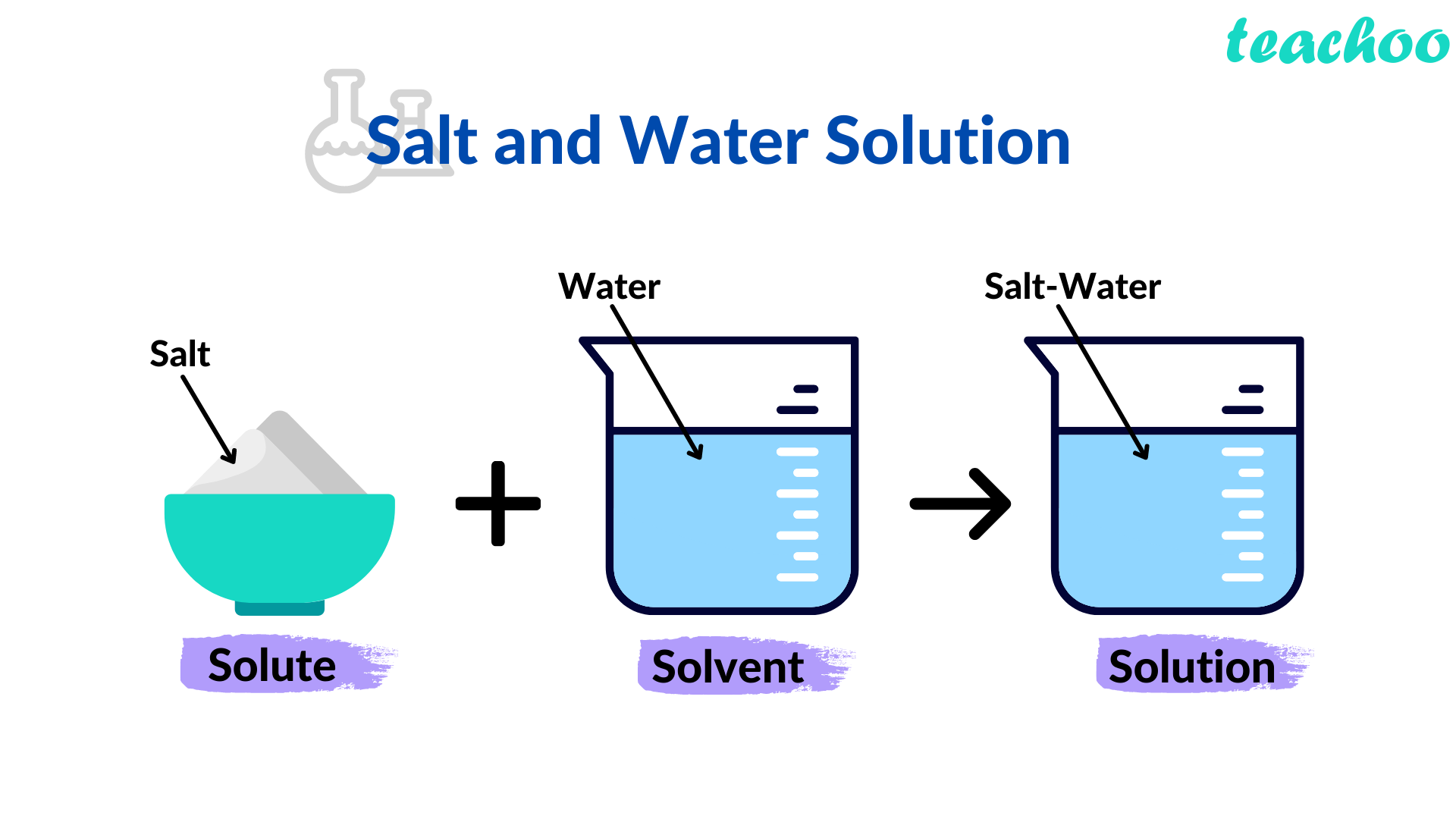 Properties of a Solution
It is Homogeneous Mixture -
It is a mixture in which different substances are completely and uniformly mixed together , it is difficult to distinguish different substances from each other.
Particles of the solution are very small - 
They are less than 1 nm (10 -9 meter) in diameter. These are so small that they can't be seen by naked eyes
Particles of Solution do not scatter a beam of light -
If light passes through a solution, the particles of the solution don't scatter it; they do not show Tyndall Effect.
Solute Particles cannot be separated by filtration -
Solute particles do not settle down. Hence, we can't use filter to separate them
Is Solution only of One Liquid and One Solid?
No,
Solution can contain any state of matter
Gas in Liquid Solution - Aerated Drinks

(Cold drinks) contain

carbon dioxide (gas) as solute

and

flavoured water (liquid) as solvent
Liquid in Liquid Solution - Ethyl Alcohol in Water
Gas in Gas Solution - Air is also a solution

.

Main components are Nitrogen and Oxygen ( Other components are present in lesser quantities)
Solid in Liquid Solution

Solution of

Salt in Water

(Water is solvent, Salt is solute)

Solution of

Sugar in Water

(Water is solvent, Sugar is solute)

Solution of

Iodine in Alcohol (Alcohol is solvent,Iodine is Solute) - Also called tincture of Iodine