Differentiate between saturated and unsaturated hydrocarbons
Answer: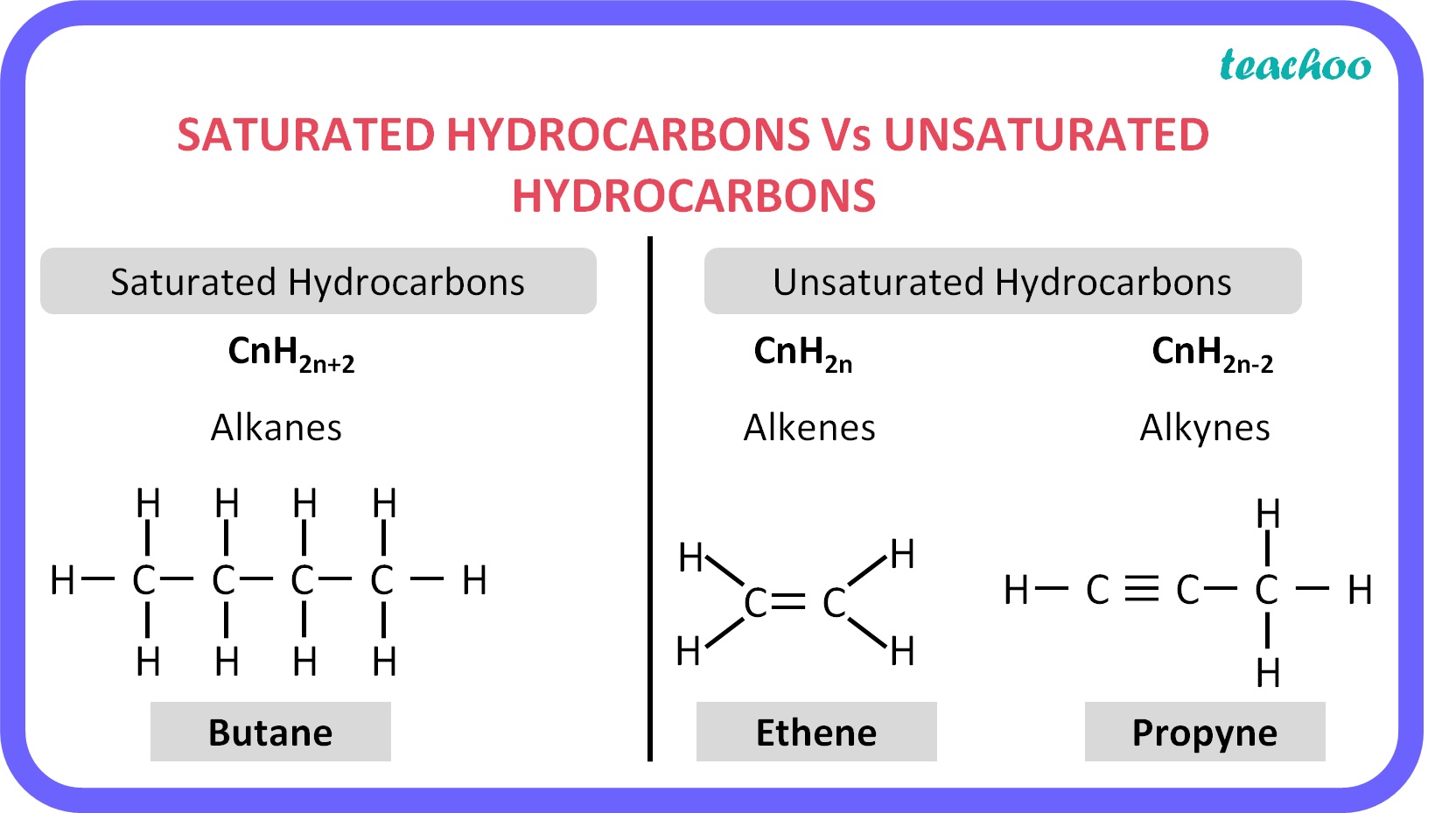 Saturated Hydrocarbons

Unsaturated Hydrocarbons

The hydrocarbons (i.e. the carbon and hydrogen containing compounds) which have

only single bonds

between all the carbon atoms are known as

saturated hydrocarbons

.

They are known as

alkanes.

Due to the presence of only single bonds, they are

less reactive

and

more stable

.

They have a

higher melting and boiling point

because of the

close packing

of molecules.

The hydrogen atoms present in these compounds can be replaced by some other atoms which is known as a

substitution reaction.


 

They undergo complete combustion

on burning and produce

non-sooty, blue flame.

Eg. Butane

In unsaturated hydrocarbons, apart from single bonds,

double and triple covalent bonds

are also present between carbon atoms.

The hydrocarbons having C-C double bonds are called alkene

and the ones with C-C triple bonds are called

alkynes.

They are comparatively

more reactive

and

less stable

.

They have a

lower melting point

because of the presence of double and triple bonds due to which

close packing

is not possible.

These compounds undergo

addition reactions

wherein addition of atoms takes place over double bond.

 

They undergo

incomplete combustion

on burning and produce

yellow, sooty flame

. 

Butene, Butyne 
Maths Crash Course - Live lectures + all videos + Real time Doubt solving!