Assertion (A): Following are the members of a homologous series: CH 3 OH, CH 3 CH 2 OH, CH 3 CH 2 CH 2 OH
Reason (R): A series of compounds with same functional group but differing by ––CH 2 – unit is called a homologous series.
Answer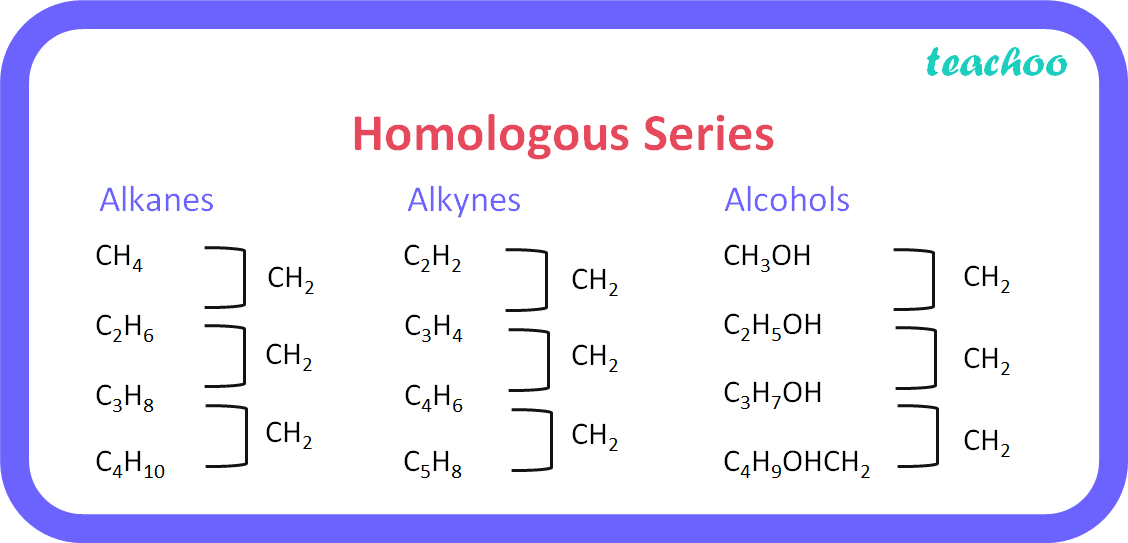 Homologous series is a group/sequence of compounds which have the same functional group and similar chemical properties .
The two successive compounds differ by a CH 2 group i.e. 12+(2x1)=14 amu
Since CH 3 OH, CH 3 CH 2 OH, CH 3 CH 2 CH 2 OH all have similar functional groups (OH) and 2 successive compounds differ by CH 2 they belong to the same homologous group.
Thus,
Assertion is

true.

Reasoning is

true.

And reasoning is the

correct explanation

of Assertion.
So, the correct answer is (a) both assertion and reason are correct and reason is the correct explanation for the assertion.