India's health infrastructure is made up of 3 tier:
Primary Sector
Secondary Sector 
Tertiary Sector
What are Primary Health Centers or Community Health Centers?
They provide Primary healthcare Services in Rural Areas and Small Towns
They are run by Single Doctor, a nurse and limited medical supplies
They provides immunization and vaccination and treat basic health issues like high fever etc
When the condition of a patient is serious, they refer them to secondary or tertiary hospitals
Who is AXM?
AXM means Auxiliary Nursing Midwife
It is the first person which provides primary healthcare in Rural Areas
An auxiliary nurse is involved in providing basic services like checking temperature and Blood pressure of patients, vaccination etc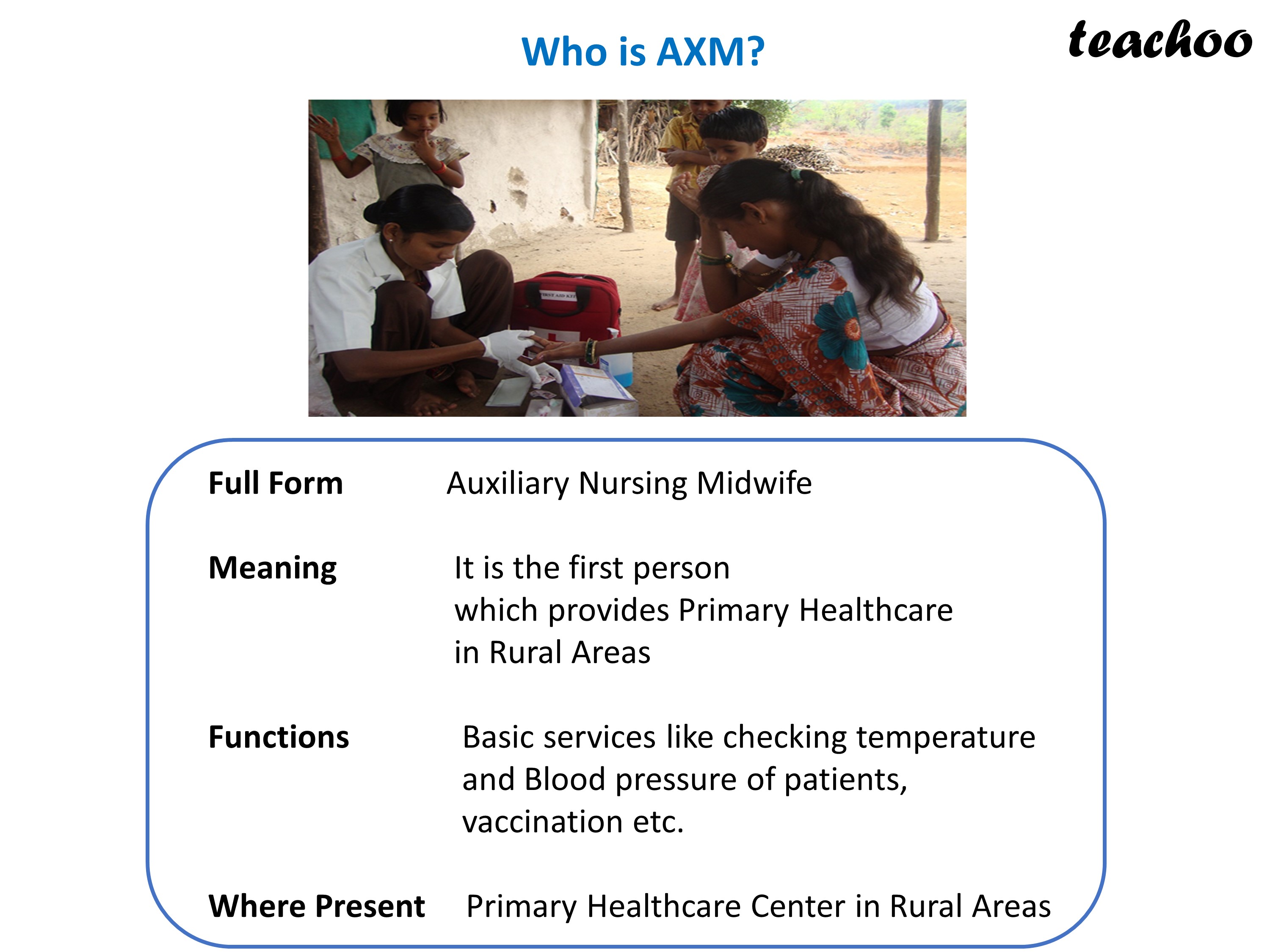 Other Books
Question 1
Who is AXM?
View Answer
Ans
AXM means Auxiliary Nursing Midwife
It is the first person which provides primary healthcare in Rural Areas
An auxiliary nurse is involved in providing basic services like checking temperature and Blood pressure of patients, vaccination etc
---