(i) Why do we classify elements?
(ii) What are the two criteria used in the development of Modern Periodic Table?
Answer
(i)
We classify the elements so as to ensure a systematic and simplified study . By classification, we can study the properties of elements and their compounds properly.
(ii)
In the modern periodic table, elements were classified based on their 
atomic number 
chemical properties
(iii)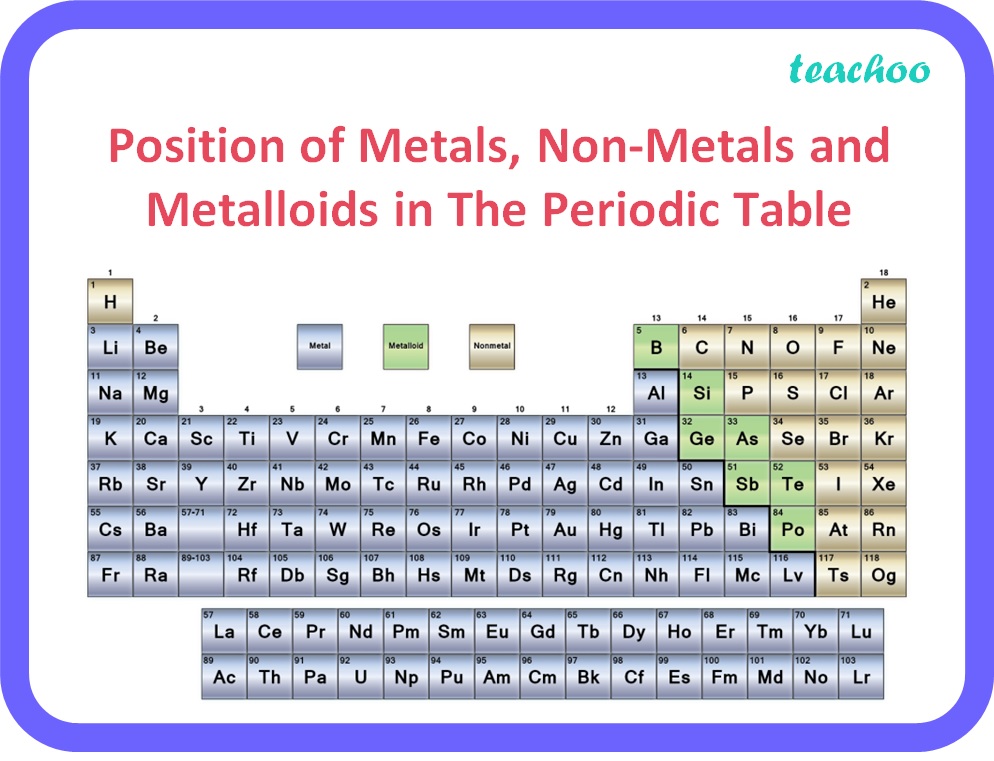 Metals are placed towards the left of the periodic table, non metals towards the right and metalloids are present in the middle in a zigzag fashion.
(iv)
In the modern periodic table, elements are classified based on their atomic number and not atomic masses .  
Although isotopes have different atomic masses, they have the same atomic number and similar chemical properties. 
So, they should be placed in the same slot .