Elucidate any three factors that led to the Great Depression.
Answer: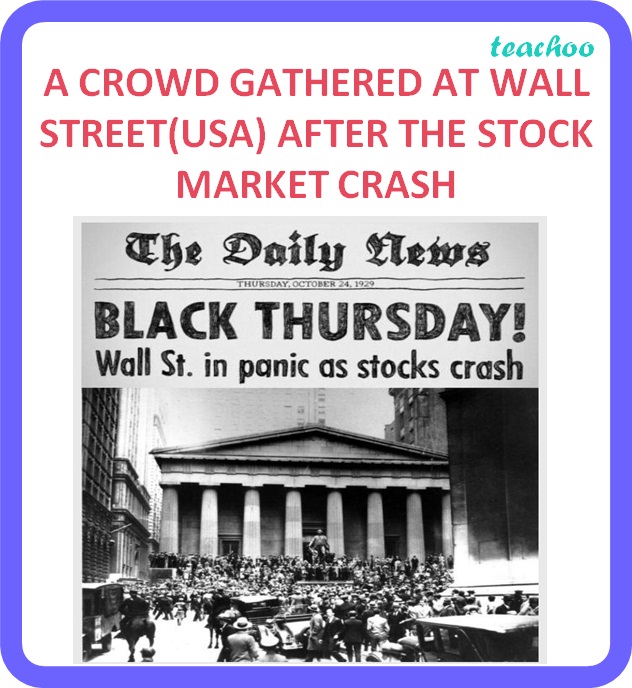 Points to Remember
Around 1929, the Great Depression started , and it lasted until the middle of the 1930s . Most regions of the world experienced sharp declines in output, employment, earnings, and commerce during this time. The most severely impacted areas and communities were those in agriculture.
The causes for Great Depression were
Post-world War economy

of the world was

fragile. Overproduction

in agriculture was a major issue

US overseas loans

amounted to over $ 1 billion in the first half of 1928.

The

stock market crisis

had an impact on bank failure.

Increase

in

US import duty.
Answer to be written in the exam