Amit is planning to buy a house and the layout is given below. The design and the measurement has been made such that areas of two bedrooms and kitchen together is 95 sq. m.

Based on the above information, answer the following questions: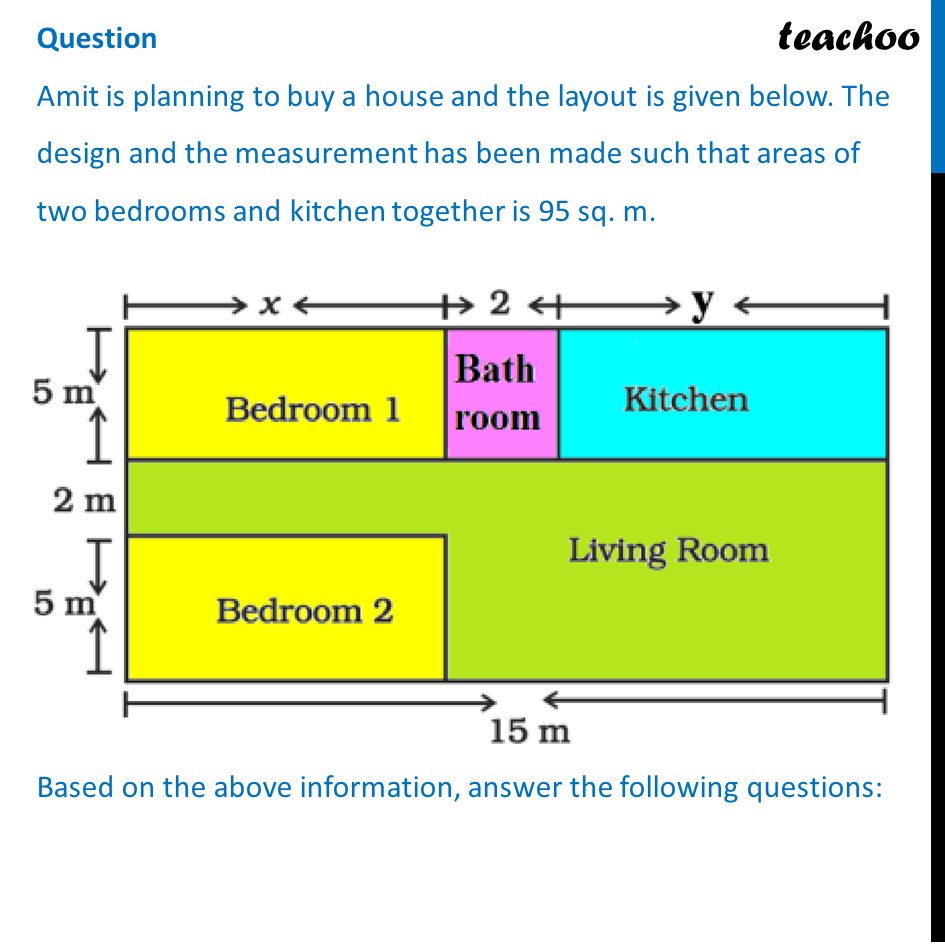 Question 1
Form the pair of linear equations in two variables from this situation.
Question 2
Find the length of the outer boundary of the layout.
Question 3
Find the area of each bedroom and kitchen in the layout.
Question 4
Find the area of living room in the layout.
Question 5
Find the cost of laying tiles in kitchen at the rate of Rs. 50 per sq.m