Suppose in Last case, Manufacturer 1 sells to Dealer who sells to Manufacturer 2
Manufacturer 1---->Dealer---->Manufacturer 2
Assuming Dealer does not earn any Profit and works at No Profit no loss
In this case,Excise will be charged as follows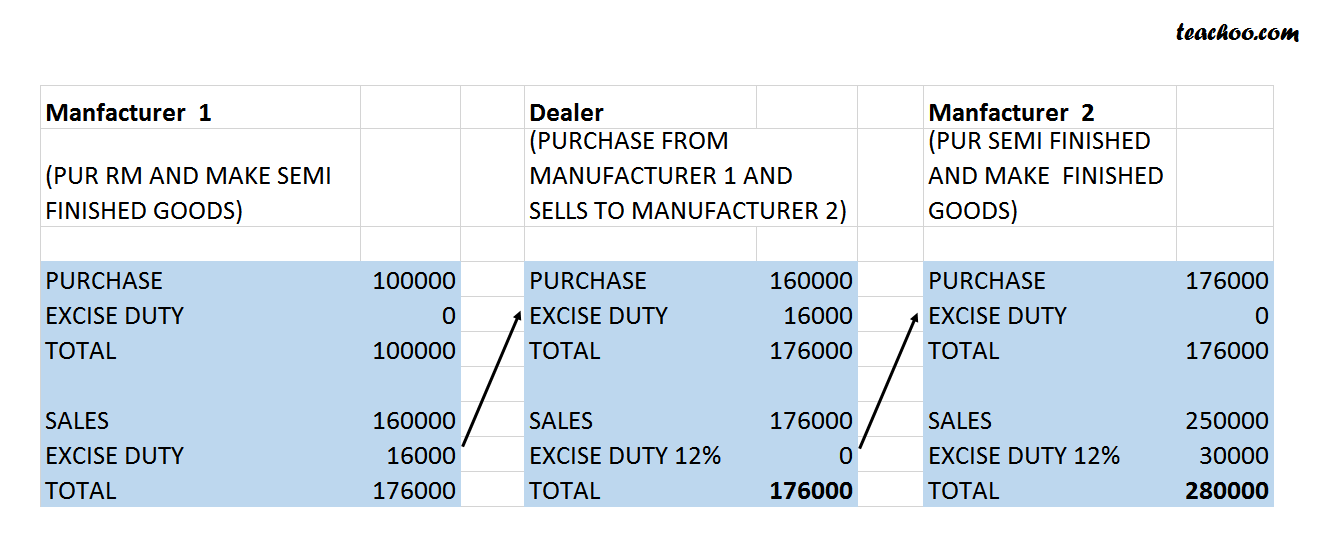 What is Excise Duty Payable in this case by all 3?
-a-

Note:-
Dealer cannot charge Excise on Sales as he is not doing any Sales
He has to sell at RS 176000(160000 Purchase Price+16000 Excise Duty) to work at no profit no loss.
-ea-
Q2
What will Manufacturer 2 Prefer
Purchase from Manufacturer 1
or
Purchase from Dealer?
-a-
Manufacturer 2 will prefer to purchase from Manufacturer 1 directly as he has to pay less Excise Duty
Even if Dealer is working at no profit no loss,still his goods will not be sold
-ea-
Q3
What should Dealer do to sell his product?
-a-
He can register as First Stage Dealer in Excise
In that case,he can charge Excise Duty on Sales Bill
-ea-