Since NCERT Books are changed, we are still changing the name of content in images and videos. It would take some time.
But, we assure you that the question is what you are searching for, and the content is the best -Teachoo Promise. If you have any feedback, please contact us.
What are Inedible foods?
Foods which we cannot eat or are poisonous are called inedible foods.
Example -Leaves of Mango Plant, Banana peels, Potato peels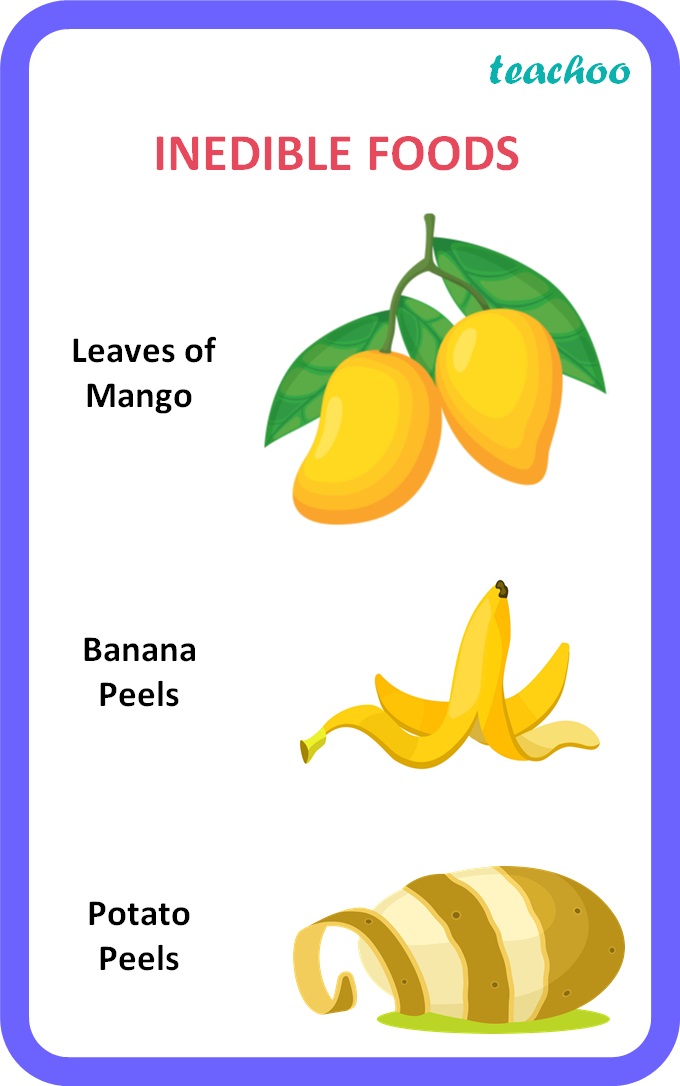 Note:
Some plants can have more than one edible part . For example, the seeds of mustard plant are used to make oil and its leaves are used as a vegetable .