Read the passage and answer any of the four questions from (a) to (e).
In a cross between plants with purple flowers and plants with white flowers, the offspring of F1 generation all had white flowers. When the F1 generation was self-crossed, it was observed in the F2 generation that out of 100, 75 flowers were white. Make a cross and answer the following questions:
(a) The above cross is known as:
(i) Monohybrid cross
(ii) Dihybrid cross
(iii) Test cross
(iv) Back cross
Answer:
When we breed two plants having one contrasting characteristic each to obtain new plants, it is called monohybrid cross.
So, the correct answer is (i)Monohybrid cross
(b) Show the cross.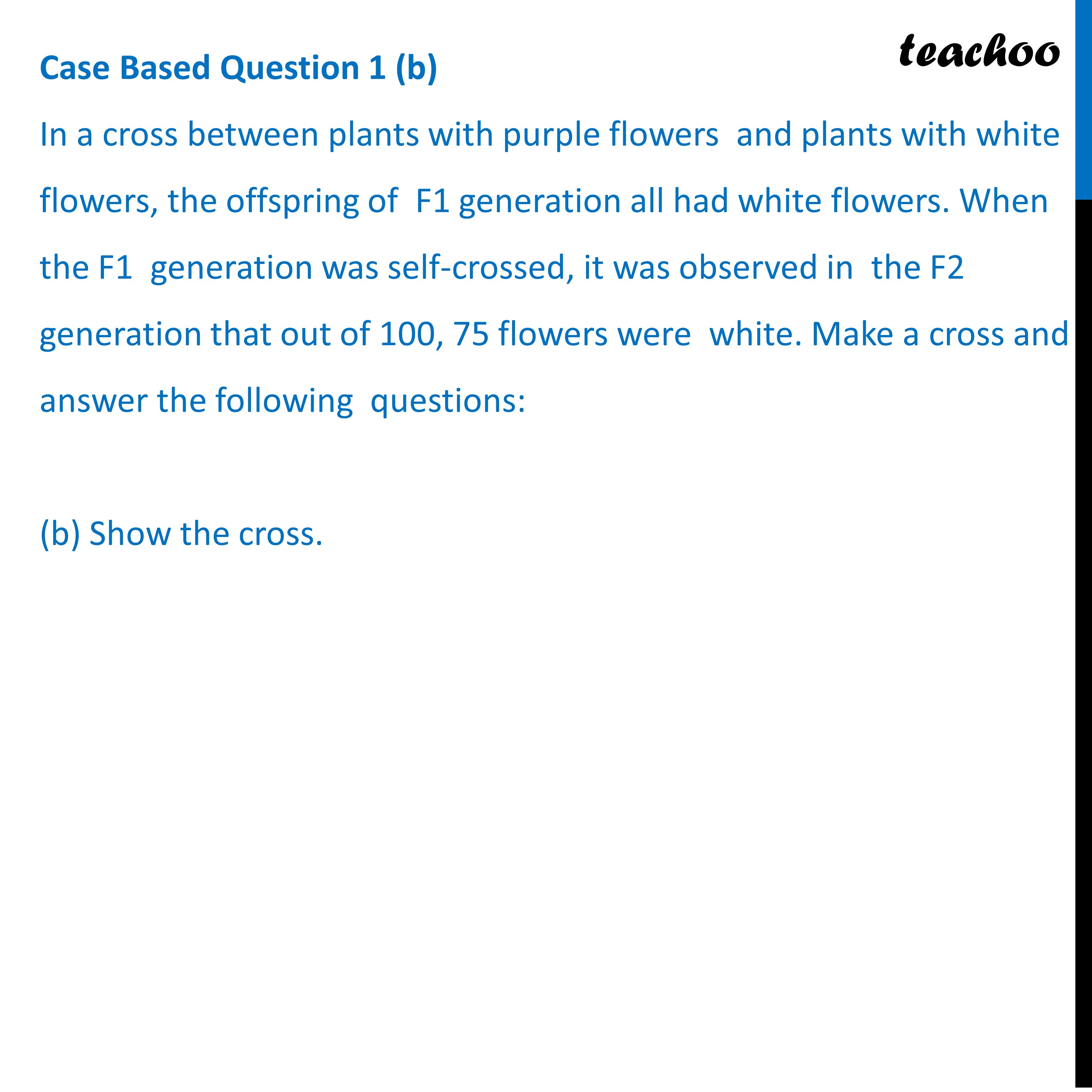 Answer:
(c) Which of these is not the genotype of F2 progeny?
(i) WW
(ii) Ww
(iii) ww
(iv) Wp
Answer:
Genotypes of F2 progeny are WW, Ww, ww
So, the correct answer is (iv) Wp
(d) The ratio of 'White: Purple' flowers in the F2 generation is
(i) 3:1
(ii) 1:2
(iii) 1:3
(iv) 2:1
Answer:
Ratio of white: purple flowers is 1:3
So, the correct answer is (iii) 1:3