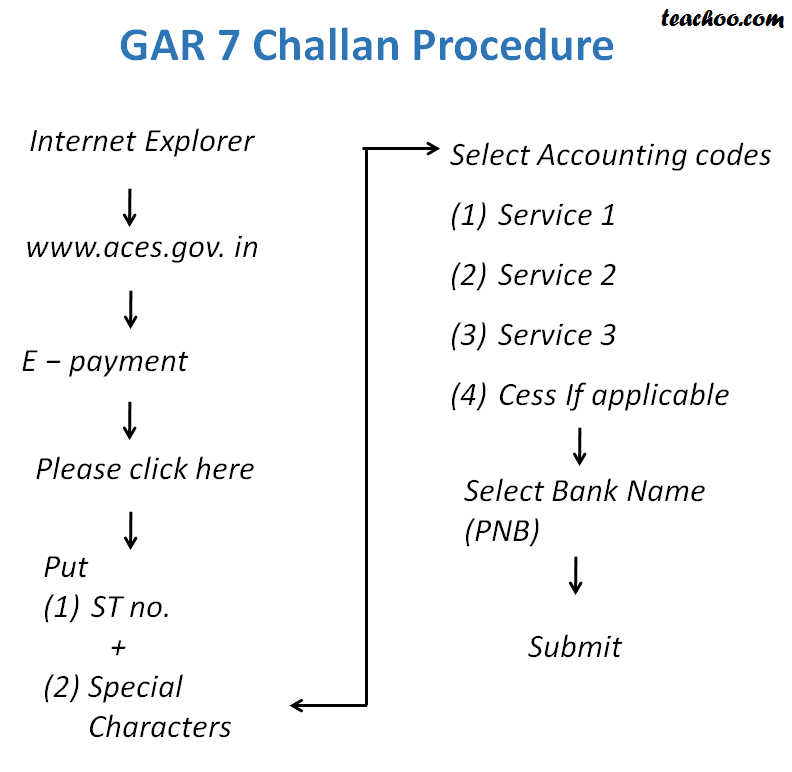 In this case,we need to go to ACES Website to fill ST-3 and click on E-Payement
PROCEDURE
1.Login to www.aces.gov.i n

Click on E-PAYMENT
Click on please click here
Fill Assessee code. Assessee code means STC code
Select type of tax and then Assessee detail will be automatically shown on screen
Press on select accounting code of service tax. There is different accounting code for different services in list.
After selecting "Select accounting codes for services" a new tab will be open.

Select accounting code and press submit

Select Bank name

Click on proceeds and then submit to the bank

Fill each field with the help of computation which was prepared on excel sheet.
And click on submit.