Hindi Video
English Video
Full form  of GST
GST means Goods and Service Tax
It is a tax which has been newly introduced in India
Is GST a Direct Tax or Indirect Tax?
GST is a Indirect tax as we collect it from customer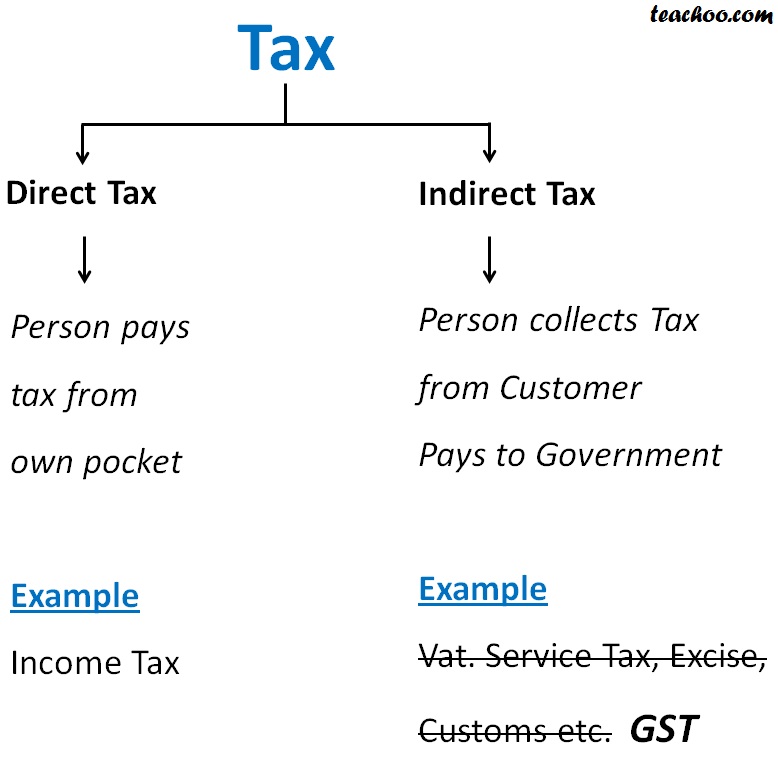 Why is GST being Introduced
In each state of India,taxes and rules were different
GST will lead to same rates of tax on different state
Taxes Replaced and Not Replaced by GST
It has replaced Indirect taxes like VAT,CST,Excise ,Service Tax etc
However, taxes like Income Tax, Payroll, PF, ESI, will continue.
Earlier Indirect Tax Before GST
New Indirect Tax After Implementation of GST
When has GST been Introduced?
It has been introduced on 1 July 2017
Different Types of GST

GST was Introduced so that We have common tax for all type of Sales

But Unfortunately One GST is not coming

There are 3  Different GST'S

CGST (Central GST)
SGST (State GST)
IGST (Integrated GST)